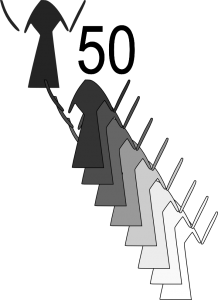 Who would have thought I would pick up a book like this. I've heard so much about this book and I was curious. so I picked up the audiobook from the local library and listened to it during my half-hour commute each way to/from work in the car. Let's just say it would definitely distract you from all the car traffic in front of you but you're looking for literature, this is not for you. Entertaining, definitely – if you enjoy the "adult" kind. This reminds me somewhat of the "little" book I used to read during my teenager years.
A "50-way-fucked-up", obsessively-controlling, handsome young (27 years-old) billionaire, named Christine Grey, met a young, virgin, independent woman, named Anastasia Steele during an accidental interview (arranged by her roommate who happened to get sick that day). The interview went well. So well was the encounter that set off Christine Grey in pursuing this young woman and introduced her to all kinds of excitement and "first-times" that include a self-piloted helicopter ride, gliding plane ride, and more importantly, the orgasm, the "fucking" and darker yet – punishments like slapping, handcuffing, riding crops, whipping, and etc.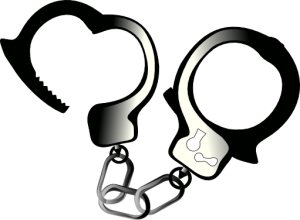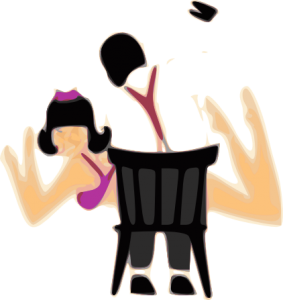 Of course, the billionaire had to protect himself from legal liability by the use of non-legal-binding contract between a dominant and a submissive that got Anastasia thinking and thinking. The internal debate between her inner goddess (sex-craze, emotional self) and her subconscious (logical and self-protective) was deafening. Christine swept Anastasia off her feet with his material wealth and sensuality, and yet he's not able to commit to anything beyond having a good and yet physically painful (to Anastasia) and high-charged sexual relationship. So hot and vivid were the sexual encounters that I believe the film version of the book will probably be NC-17 or effectively X-rated. But I digress. The key seductive attractions were Christine's magnificent body (mentioned more than a few times), and Anastasia's constant lip-biting, challenging, and etc.
As they fell for each other. All rules were being broken. And the need for control and inflicting pain by Christine was so strong due to his poor childhood and being adopted into a "perfect" Grey family at age of 4. Also, this Mrs. Robinson figure that introduced Christine to the dark world of M&A became a shadow in their relationship. Eventually after being belt-whipped by Christine in the "red room of pain," she called it quit. It was too much for her to bear. That was the end of Book 1.
It has a simple plot, but what keeps the readers going were the hot sexes, Christine Grey's mysterious background (how he became the way he was), and the innocence of Anastasia as she discovers along with the readers what drove Christine Grey. The writing is rather juvenile and the email exchanges between Anastasia and Christine are outrageously silly. Overall, it was a good listen/read. Brought back lots of memory from my younger days when hormone ran rampant. Just be careful listening to this audiobook while driving.
Posted by dstsai as Book Reviews at 12:36 AM PST